Testimonials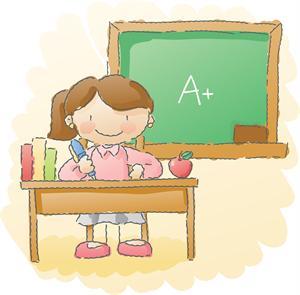 "I would like to take this opportunity to thank you for the rewarding and productive educational experience you provide my students every year. We recently read a novel in which the children recognized a host of words from their WordMasters™ lists this year. They excitedly stopped to point out how they knew them in their various forms. The children use their new words in their spoken and written vocabulary as well. But the best advantage to your program is how the children learn to think critically and to apply their study of analogies to other areas of learning. It's a wonderful program and I recommend it frequently to other teachers. Keep up the good work—we look forward to another exciting year with WordMasters™!"
Doreen P.
Lynbrook, NY
"I think the WordMasters™ vocabulary is a wonderful way to get students to think. I wish I had been introduced to it in the beginning of my career rather than at its culmination! It is challenging and for some this is exactly the motivation they need to "step up" to working at their ability."
Meg. E
Madison, NC
"My students enjoyed the event tremendously. It was definitely a challenge, but one that was embraced with intensity. Thank you for all your work on this event. It was beneficial for my students. We are looking forward to the remaining challenges this year."
Deborah G.
Shawnee Mission, KS
"We look forward to receiving our new words and learning how we fared. It was a fun and challenging experience."
Anne S.
Gainesville, FL
"We love this project. We look forward to our next meet!"
Mavetta B.
Fairfield, CT
"Thanks once again for a witty and challenging year. The last batch [of words] really made them think."
Pat S.
Anchorage, AK
"The children love the challenge!"
Stephanie D.
Virginia Beach, VA
"The children enjoyed acting out their words. We also invented our own analogies and illustrated the words on the overhead projector in preparation for the meet."
Nancy M.
Greenfield, WI
"Both of my classes are made up of gifted and advanced students. They took to this project like ducks to water and worked diligently locating definitions in dictionaries and discussing ways the words may or may not have related. They are already asking when the next word list will arrive! I have also enjoyed the project and feel good about the skills they are utilizing. I'm very happy I volunteered to accept the project or my students. It should definitely increase their vocabulary and for that alone, I'm grateful."
Sue M.
Phoenix, AZ
"A great thinking activity! I have a class of middle to low range of abilities. Had little trouble with the meanings but much difficulty with the relationship of the analogies. The kids are very excited to see if they can do better next time!"
Leslie C.
Pawtucket, RI
"We've really gotten into WordMasters™ this year. The students are enthusiastic and really excited about their improvements from the first Challenge to the third Challenge. They enjoy pointing out their WordMasters™ words in their reading and are thinking of their own analogies, too."
Mary M.
Cedar Hill, TX
"This was a fabulous experience for our students! The "tips" provided from other teachers were very helpful—thanks!"
Mary S.
Hinsdale, IL

We'd love to hear from YOU! Tell us about your school's experience with the WordMasters Challenge™. Click here to share your thoughts.