Whew! It is a whirlwind here at WordMasters at the end of the school year. It seems that the diversity of school calendars continues to grow, and we were surprised by the number of teams who ended school LAST week. We apologize if we were not able to communicate Meet #3 and Year-End results to you before your awards ceremony or last day of school. Look for a revised 2013-14 calendar that moves Meets #2 and #3 earlier so that we can provide cumulative results by mid-May. This should also give teams more flexibility in scheduling around state testing.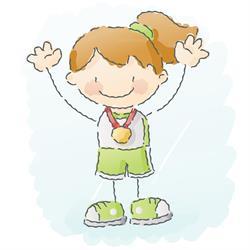 In reviewing the comments submitted by Team Leaders from all twelve WordMasters Challenge™ divisions, it is clear that some schools want MORE robust score reporting. For example, some teachers want a full list of school rankings (beyond the top 10-12 that we typically post); others asked that we provide a percentile ranking for each team score. We will consider these suggestions, but also need to take into account that many teams participate in the WordMasters Challenge™ solely as an enrichment program or internal competition and therefore are not consistent about reporting scores. In fact, this year we had hundreds of teams report scores for only one or two meets. We hope that our move to online score reporting makes it easier for you to submit test results, and again encourage all teams to report after each meet so we have a true representation of each test's relative difficulty.
As we continue to develop our technological systems, it's always possible that we overlooked a student that qualified for Highest Honors. Please let us know if we forgot one of your students and we will correct the website posting.
Press releases for schools with "Outstanding Teams" and students earning perfect scores in Meet #3 and/or Highest Honors will be issued next week. As always, we issue these releases in draft form as Word documents so that you may make any necessary changes on your own. Please send us copies of or links to your newsletters or local press celebrating your WordMasters Challenge™ champions!
Thank you for participating in the 2012-13 WordMasters Challenge™! Don't forget to sign up for the 2013-14 Challenge by September 30th.