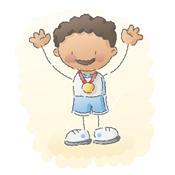 The WordMasters Challenge™ is a vocabulary competition based on completing analogies. Meets are held right in your own school three times per year. Download word lists for your team's grade and difficulty level and get to work! A few weeks later, download the analogy tests. Report your scores to compete with public and private schools throughout the country.

Sign up here to receive our new eNewsletter (approximately once per month).

Need to order via Purchase Order? Click here to download an Order Form.