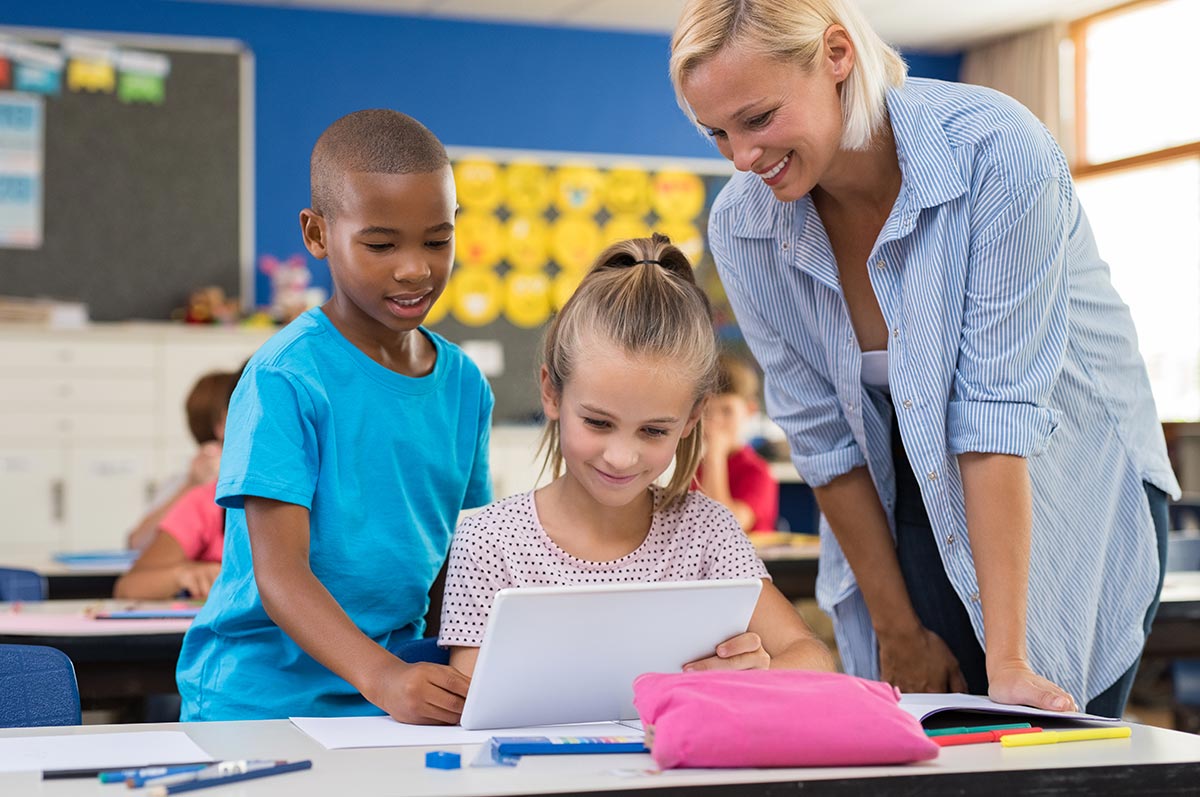 The benefits of participation in the WordMasters Challenge™ have made themselves evident to Lynne Henwood. As a fifth-grade teacher with the Talented and Gifted (TaG) program at Washington Township Schools in Morris County, NJ, she's seen her district's brightest students take their vocabulary, reading comprehension and higher-order thinking skills to another level over the last seven years.
This year, Washington Township expanded its WordMasters participation to include all of the district's fifth graders — with TaG students running the show and leading the way helping their classmates learn! The TaG students created classroom centers and developed helpful learning tools for their peers, fostering additional leadership and creative problem-solving skills.
"My students are creating shared slideshows with different WordMasters activities that they've designed themselves," Mrs. Henwood says. "Some slides have a photo or a scene and their classmates have to choose the WordMasters word that best 'fits' the scene. They love it! And I love that they're creating their own ways to work with the words and sharing them with others."
In her experience, Mrs. Henwood has seen WordMasters Challenge™ analogies serve as effective ways to teach students critical thinking skills while widening their vocabulary beyond a typical fifth grade level. Discovering the ways their WordMasters words relate to one another has become a highlight of her students' learning experience and extends across all subjects.
"I love watching the students light up as they make connections between and among words and they beam with pride when they use a new word properly in context or discover a WordMasters word in their language arts reading assignments," Mrs. Henwood says. "Once a student wrote a short story related to her social studies unit and utilized almost all of her WordMasters Challenge™ words!"
Washington Township's WordMasters experience is a perfect example of the skills and knowledge students can attain while they're having fun and forced to think both analytically and metaphorically. Mrs. Henwood is easily able to differentiate the experience for all levels of learners to incorporate vocabulary, grammar and higher-level thinking skills across the district's fifth-grade curriculum.
Are your students enjoying their experiences with the WordMasters Challenge™? We'd love to hear from you! Reach out with any success stories, highlights and accomplishments by your students and their involvement with the challenge!